Workflowy : My opinion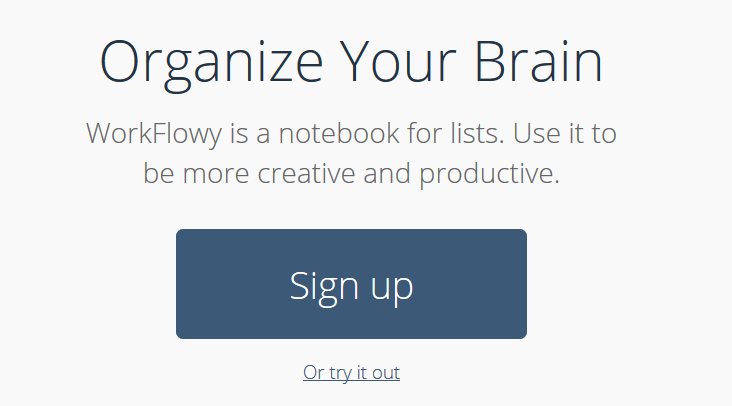 I am a big fan of minimalist productivity apps, that are really well made. Workflowy falls into that category.
At first look, it looks very much like a simple document. It is this simplicity that makes it a really nice tool.
I would call it is as Microsoft OneNote stripped down to the bare minimum!
Here are some features I like:
Managing everything as bullet lists — clean and crisp
Zoom-in to the bullet items for focus
Bookmarking the focus levels for easy reuse
Doubling up as to-do list!
Here are some features I am looking forward to:
More formatting options like labels
More font options, I am unhappy with everything offered now 🙂
Easy collapse and expand capability
I will add if I can think of more! But please, please don't introduce too many features and lose the lovely minimalism.
Verdict: If you are lover of minimal design and looking for a simpler alternative to OneNote, this product is for you!
Great job guys at Workflowy!
Disclaimer: I am a Pro user with Workflowy